Who we are
AEP Components is a distributor of high quality electronic components used in a wide variety of applications. AEP Components has over 25 years of experience with the distribution of components into different markets, such as marine, medical, air- and aerospace, railway and many other markets.
read more
News & Events
Components

- 26 Mar
COVID-19 Update: In response to the Level 4 lockdown we can only ship goods for Essential Services. - Online orders at www.victronenergy.co.nz will not ship until the lockdown has been lifted. For Essential Services - please contact us on NZ 09 414 5520 or..
read more
Components

- 20 Dec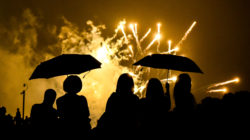 AEP Pacific would like to say a big THANK YOU for your amazing support in 2017!   We are taking a short break and will be closed between the following dates: Closing: Friday 22nd December at 12pm Opening: Wednesday 3rd January at 9am   Any orders placed via our..
read more