Who are we?
AEP Hybrid Power is innovation in energy storage. We supply unique ultracapacitor cells, modules & systems, but are also heavily involved in the design, development and system integration of custom-made solutions. We deliver a complete solution: from software for control & monitoring and power electronics (e.g., converters) to housing, connection & mounting possibilities. We always keep products in stock for critical applications.
read more
News & Events
Components

- 26 Mar
COVID-19 Update: In response to the Level 4 lockdown we can only ship goods for Essential Services. - Online orders at www.victronenergy.co.nz will not ship until the lockdown has been lifted. For Essential Services - please contact us on NZ 09 414 5520 or..
read more
Components

- 20 Dec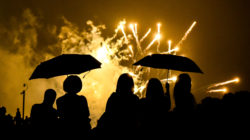 AEP Pacific would like to say a big THANK YOU for your amazing support in 2017!   We are taking a short break and will be closed between the following dates: Closing: Friday 22nd December at 12pm Opening: Wednesday 3rd January at 9am   Any orders placed via our..
read more
AEP Hybrid Power

Products