Who we are
When your mission is critical, you need reliable parts fast. For over 35 years AEP International have been supporting maritime, medical, railway, aerospace and many other industries world-wide with components, systems and tooling.
With a high level of commitment and market knowledge, we provide companies with quality products from stock holdings around the world.
read more
News & Events
Marine Parts

- 20 Jun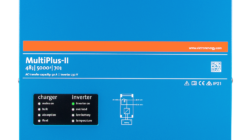 Our new 48V inverter/charger It has all the features of the MultiPlus, plus an external current transformer option to implement PowerControl and PowerAssist and to optimize self-consumption with external current sensing (max. 32A). Victron-MultiPlus-II-inverter-chargerDownload To Buy go..
read more
Marine Parts

- 12 Jun
The new Phoenix Smart IP43 Charger – with Bluetooth built in you can monitor the charger and set alarms straight from your phone. Adaptive, intelligent, dynamic charge features - For more information see the below data sheet. Victron-Phoenix-Smart-IP43-ChargerDownload To Buy go..
read more