Who we are
When your mission is critical, you need reliable parts fast. For over 35 years AEP International have been supporting maritime, medical, railway, aerospace and many other industries world-wide with components, systems and tooling.
With a high level of commitment and market knowledge, we provide companies with quality products from stock holdings around the world.
read more
News & Events
Linac

- 20 Sep
AEP supplier, e2v technologies (uk) designed the cameras used on the Gaia Satellite, which last week transmitted the most detailed map of the night sky ever produced. It pinpoints the locations of more than one billion stars and is considered by many scientists as the most significant star chart..
read more
Marine Parts

- 14 Sep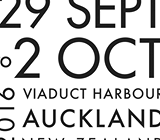 We will be exhibiting at the Auckland On Water Boat Show from September 29 to October 2 2016, at Auckland's Viaduct Harbour. Pavilion 1, Level 1 Site no. 106. Want a FREE ticket! Make a purchase of over $200+GST via our www.victronenergy.co.nz website and you will be able to add an AUCKLAND ON..
read more