Marine radar needs to be up and running, simple as that.
So if a radar magnetron needs replacing, you need the right part and you need it fast.
This is why AEP keep local stock of the full range of e2v marine radar products so a suitable replacement part for almost every imaginable radar model is never far away.
In addition to e2v radar components AEP stock a range of marine antennas and power conversion equipment for your convenience.
read more
News & Events
Marine Parts

- 19 Mar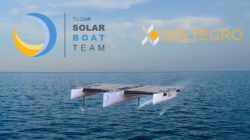 As a supporter of both Victron products and TU Delft (including ex-students) AEP Pacific is excited to hear that Victron have extended sponsorship to a hard-working team of TU Delft scientists, that are building a solar-powered hydrofoil. The TU Delft Solar Boat Team was founded, by students,..
read more
Marine Parts

- 25 Feb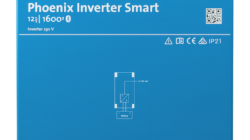 The new Phoenix Inverters Smart 1600VA & 2000VA - with Bluetooth built in. Fully configurable with a tablet or smartphone. For more information see the below data sheet. Victron-Phoenix-Inverter-Smart-1600VA-2000VADownload To Buy go to: www.victronenergy.co.nz
read more
AEP Marine Parts

Products