Marine radar needs to be up and running, simple as that.
So if a radar magnetron needs replacing, you need the right part and you need it fast.
This is why AEP keep local stock of the full range of e2v marine radar products so a suitable replacement part for almost every imaginable radar model is never far away.
In addition to e2v radar components AEP stock a range of marine antennas and power conversion equipment for your convenience.
read more
News & Events
Marine Parts

- 09 Aug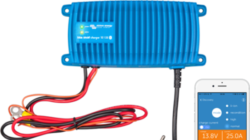 We are pleased to announce that the new order site for Victron Energy products is now live at www.victronenergy.co.nz
read more
Marine Parts

- 04 Aug
We are very excited to announce that we now have stock of the new additions to the renowned Victron Energy Multiplus series of inverter/chargers: the 12/800/35, 24/800/16 and 48/800/9. The new style MultiPlus is set to replace the earlier MultiPlus Compact range. It is a powerful true sine..
read more
AEP Marine Parts

Products