Marine radar needs to be up and running, simple as that.
So if a radar magnetron needs replacing, you need the right part and you need it fast.
This is why AEP keep local stock of the full range of e2v marine radar products so a suitable replacement part for almost every imaginable radar model is never far away.
In addition to e2v radar components AEP stock a range of marine antennas and power conversion equipment for your convenience.
read more
News & Events
Marine Parts

- 03 Aug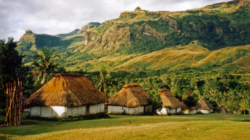 The team at AEP Pacific are very proud to have been a part of this amazing project, undertaken by Hitech Solutions. They have provided the infrastructure to enable Fiji to have ultra-modern Digital TV - check out the details here: Digital TV in Fiji
read more
Marine Parts

- 24 Apr
The MultiPlus-II combines the functions of the MultiPlus and the MultiGrid. It has all the features of the MultiPlus, plus an external current transformer option which extends the PowerControl and PowerAssist function to 100A. It also has all the features of the MultiGrid with built-in..
read more
AEP Marine Parts

Products