What we do
Your LINAC machine needs to stay up and running. When you require parts, time is of the essence. To ensure the integrity of the machine, you need original parts with full manufacturer support and warranty.
To fulfil these needs, AEP Linac and e2v technologies formed a strategic partnership for the sales and after sales of (medical) LINAC magnetrons and thyratrons. For over 25 years we have helped our customers to reduce their maintenance costs and downtime by providing fast response and shipping, competitive pricing and full factory support and warranty.
read more
News & Events
Components

- 13 Dec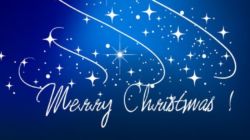 AEP Pacific would like to say a big THANK YOU for your amazing support in 2016! Stock up on your essential supplies before Christmas as we are taking a short break and will be closed between the following dates Closing: Friday December 23rd at 12pm Opening: Wednesday January 4th at 9..
read more
Linac

- 20 Sep
AEP supplier, e2v technologies (uk) designed the cameras used on the Gaia Satellite, which last week transmitted the most detailed map of the night sky ever produced. It pinpoints the locations of more than one billion stars and is considered by many scientists as the most significant star chart..
read more